Meet the Team
---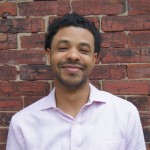 David Bush, Leasing Associate
Email:  david@equinoxmc.com
David was born in raised in the University City area of Philadelphia. After spending 8 years as a restaurant manager, he transitioned to a career in real estate. David's foundation is built upon attentiveness to his prospect's needs, while delivering the highest standard of customer and administrative services. His diverse background enables him to deal with clients effectively and exceed expectations. In his spare time, David enjoys spending time with his family and dog, watching sports, and videogames.

Chrissi Gaddie, Leasing Associate
Email:  chrissi@equinoxmc.com
Chrissi is a Philadelphia native and a Temple University graduate with strong community ties. She is an active volunteer with Dress for Success and a proud member of Alpha Kappa Alpha, Sorority, Inc. Chrissi's passion for real-estate was cultivated at a very young age as she grew up assisting her grandfather at his realty office which was located on Cecil B. Moore Ave.  She lived in South Florida a short while and worked in property management until Philadelphia called her back. When not assisting clients with helping them find the perfect home, Chrissi enjoys vintage shopping and spending time with her daughter.

Kevin Vannauker, Leasing Associate
Email:  kevin@equinoxmc.com
Kevin is a recent graduate of the Temple University Community Development program and has recently begun his journey into the world of real estate practice as a leasing consultant with Templetown. He holds a strong passion for city planning, sustainability, and graphic design. An avid cyclist, he feels most comfortable pedaling around the city & can usually be found shooting photos in various neighborhoods with his friends. He enjoys tacos, the Philadelphia Eagles, craft beer, and breakfast food.
 
Star Bocasan Little, Director of Leasing & Marketing
Email:  star@equinoxmc.com
Star grew up in Annapolis, Maryland and is a Temple alum.  She loves real estate and has been excited to be a part of the growth of the Temple University area over the years.  In her free time, she likes to spend time with her family in Lansdale, watch HGTV, and travel.

Dana Stevenson, Portfolio Property Manager
Email:  dana@equinoxmc.com
Dana is a Philadelphia native and has over 21 years of experience in property management. During her free time, Dana serves as a deaconess at her church and enjoys spending time with her husband and three children in Delaware County, PA.